Sat 1 April, All DAy
FirstsiteLewis Gardens, High StreetColchester, Essex CO1 1JH
All day: 1pm – 6.30pm
Bring your own phone with headphones to down load a QR code.

In a workshop with Ross Flight YAK got an introduction to Binaural Sound Effects for Immersive Storytelling.
Ross demonstrated how particular recording techniques can be used to create both realistic and abstract environments, locations, atmospherics and sound effects to enhance narrative and storytelling, and this is the outcome of a few experiments made by YAK.
Audio work by:
Angel Joy
Willa Coode-Robins
Freya Knopp
Ingrid Kapovic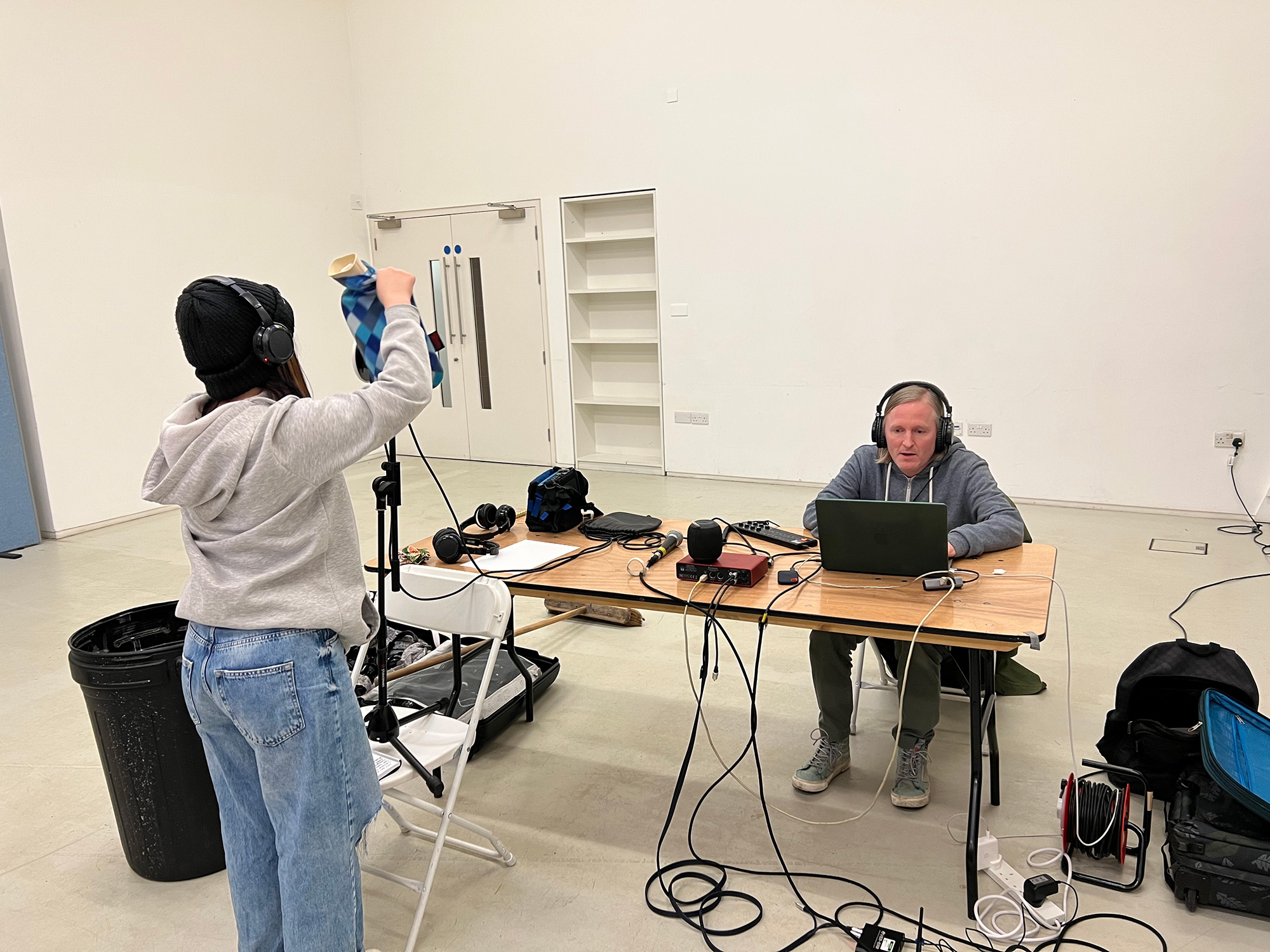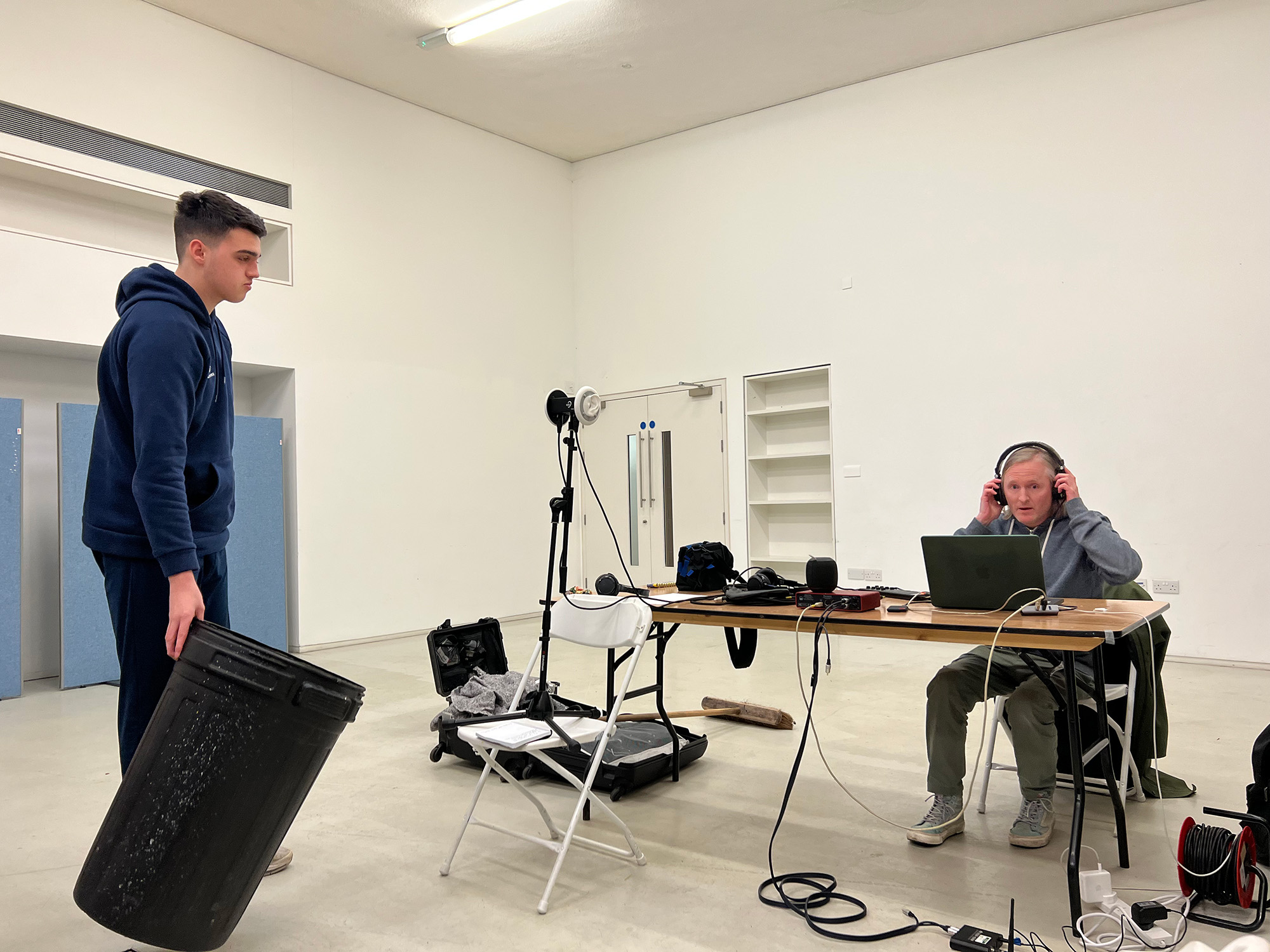 Ross Flight
Ross Flight is a sound and interactive systems designer working in contemporary theatre for over 10 years. Since 2020 Ross has also designed sound and mixed 'Soundworlds', a sonic theatre podcast that won 'Best Fiction' at the British Podcast Awards and won the 'Best Use of Sound' at the BBC Audio Drama Awards.
YAK
Young Art Kommunity (YAK) is Firstsite's young-people peer led group which organises events and activities within the gallery and in the wider community.
Our aims are:
— To develop young people's artistic practice through mentoring and gaining Arts Awards
— To showcase young people's cultural activity and contribute to Firstsite's artistic programme
— To develop new partnerships with youth and community organisations
— To provide employment and volunteering opportunities for young people
This groups offers a supportive environment which can assist young people in gaining experience, confidence and learning new skills through volunteering, leading workshops, training opportunities and artistic development.