Sat 1 April, All Day
FirstsiteLewis Gardens, High StreetColchester, Essex CO1 1JH
Short films screening on a loop
All day: 1pm – 6.30pm

Five independent short films were made during a residency at Firstsite in collaboration with Young Art Kommunity (YAK).
The films draw from the skin as an organ, its qualities, how it connects us, and what our skin can tell us about our stories.
Directed and edited by: Jo Cork
Sound composition by: Ross Flight
Concept and choreography by: Hanna Gillgren
Camera work by: Marley, Jo Cork, Hanna Gillgren, Ria Hull, Zach GASCOYNE, Beth Hull
Performances by: Ming, Sian Fan, Anna, Ben Goodman, Felix Page, Freya Knopp, Genevieve Vander Arend, Izzie, Izzy, Lara, Luke Scragg, Mischa, Willa Coode-Robins, Ria Hull, Zach GASCOYNE

Funded by Arts Council England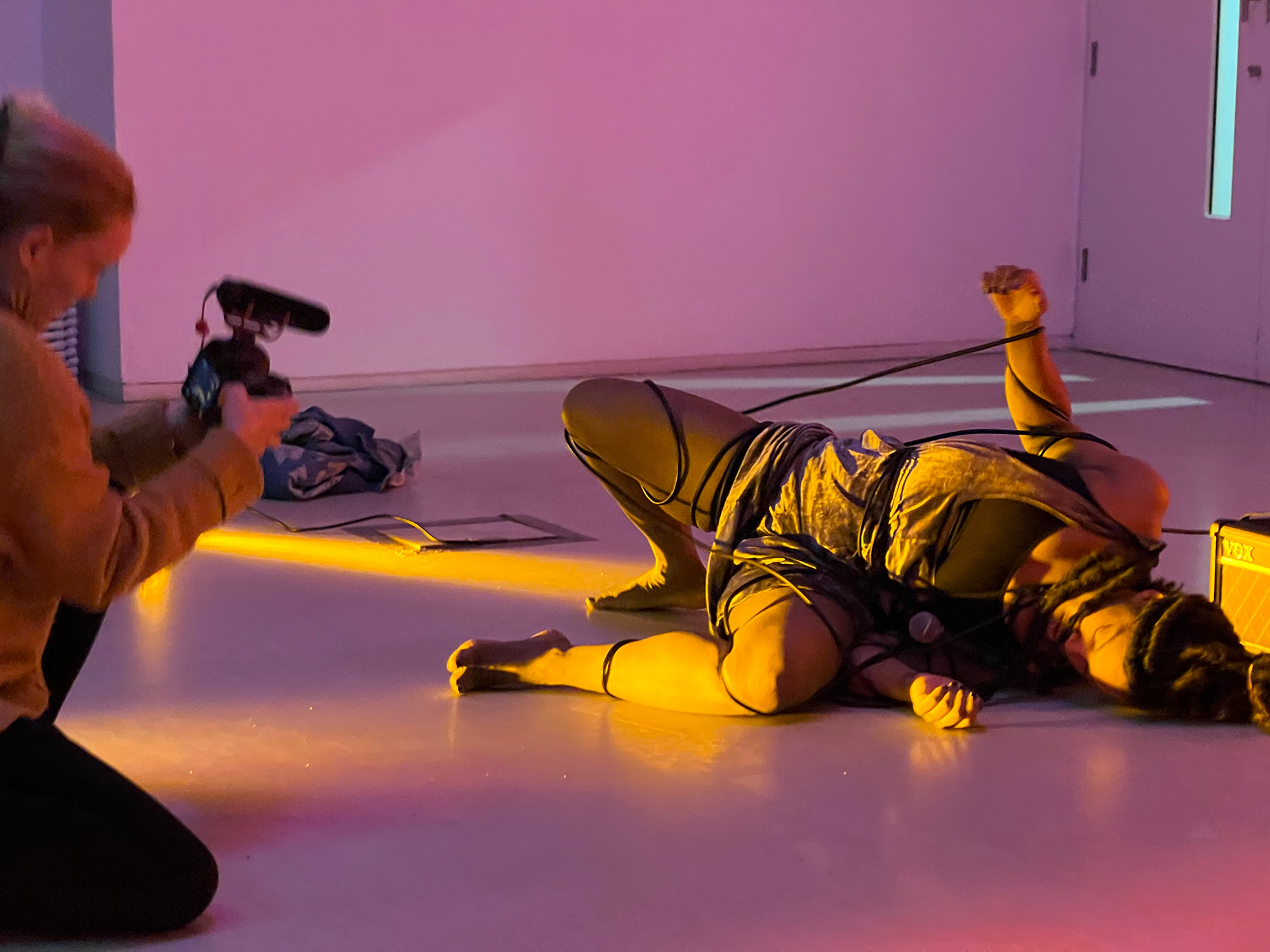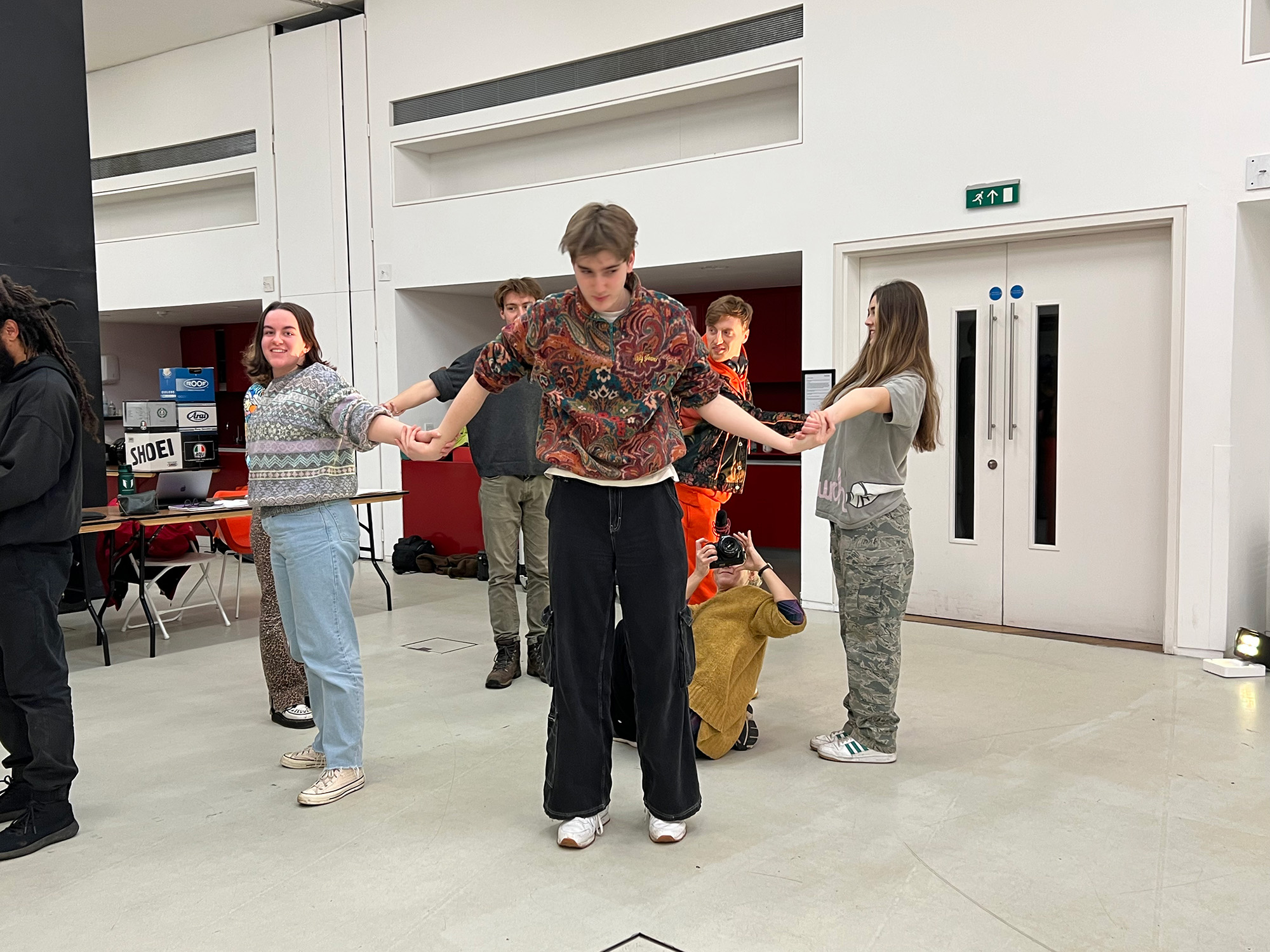 Jo Cork
JO CORK is an independent dance artist, choreographer, screendance practitioner, and dance film maker, drawing on exploration of the human experience to create her work. She is interested in the territory between choreographic practice and film composition and in finding effective ways to use digital formats of work to bring contemporary dance to broader audiences and more diverse venues.
In 2016, she completed the award winning dance film, Sensate and has since developed numerous screendance works including films, multi-screen/device and hologram installations, and pieces utilising QR codes and elements of augmented reality. Her works have been shown across the globe in festival settings, art galleries and museums, as well as in less conventional spaces including pubs and restaurants. Jo is a Studio Wayne McGregor QuestLab Artist since 2019.
​
Jo completed an MA in Screendance at London Contemporary Dance School in 2020. She is a lecturer in Screendance / Dance and Film at Laban Conservatoire of Music and Dance, and London Contemporary Dance School. She has also guest lectured at Liverpool Institute for Performing Arts, London College of Music, University of Suffolk and Institute for Contemporary Theatre, alongside offering mentoring to numerous professional independent dance artists and companies.
Hanna Gillgren
Hanna Gillgren is a Swedish choreographer, curator, performer and lecturer, based in London for the last 25 years. Hanna has choreographed and taught to a variety of ages and abilities both in a professional and academic context since 2000.
Together with choreographer Heidi Rustgaard (NO) she formed H2DANCE in 1999, and have since made trans disciplinary works, working primarily between Norway, Sweden and the UK.They have co-created nine full-evening international touring performances co-produced by partners in the UK and Nordic countries, aside from various shorter works and commissions. In 2018 H2DANCE initiated and has since curated Fest en Fest an international festival of expanded choreography presenting British and Nordic artists in London, Cambridge and Colchester.
Hanna has delivered commissions for among others The Place, Norrdans SE, London Contemporary Dance School and Trinity Laban. Hanna is currently a Senior Lecturer at Roehampton University.

Ross Flight
Ross Flight is a sound and interactive systems designer working in contemporary theatre for over 10 years. Since 2020 Ross has also designed sound and mixed 'Soundworlds', a sonic theatre podcast that won 'Best Fiction' at the British Podcast Awards and won the 'Best Use of Sound' at the BBC Audio Drama Awards.