Sat 1 April 2023, 1.30pm + 3pm
FirstsiteLewis Gardens, High Street
Colchester, Essex, CO1 1JH
Duration 15 mins
Digital Installation: Multi-Channel Interactive Moving Image, Performance, Sculpture
'Deity' combines live motion capture with physical movement, inviting the audience to interact with a virtual avatar. Imagined as a shrine to the digital self, the installation replicates the multi-angle surround of a vanity mirror, surrounded by winding tentacle-like sculptures.
The screens show an inky black liquid, akin to the 'black mirror' of the screens we constantly use in contemporary life: the dark, reflective surface that we are left with when our phones or tablets aren't activated. Reacting to the audience's movement -captured via an XBox Kinect camera- the avatar in turn submerges and emerges from the liquid. This repetitive engulfing of the body explores our deep connections to our virtual selves, whilst referencing obsidian mirrors, often used in shamanism to create portals into other dimensions. The mirror acts as a space for ritual and spirituality, evoking a simultaneous opportunity for worship and the observation of our digital reflection.
As the digital avatar attempts to keep up with the complex, unpredictable movements of its human audience, the imprecision of their movement demonstrates the fragmented relationship between the digital and the physical, pulling them apart to expose the disconnect between the two realities.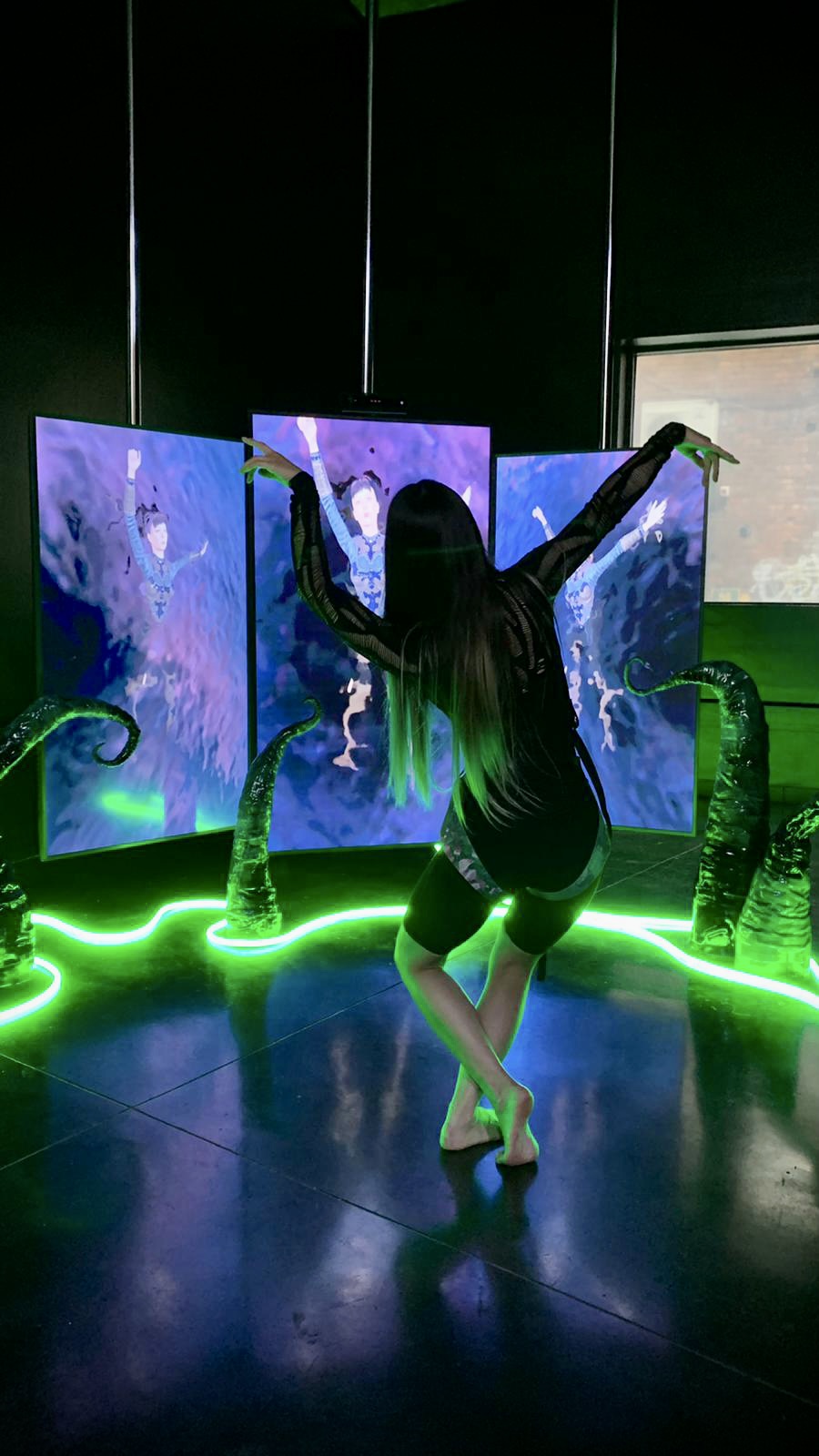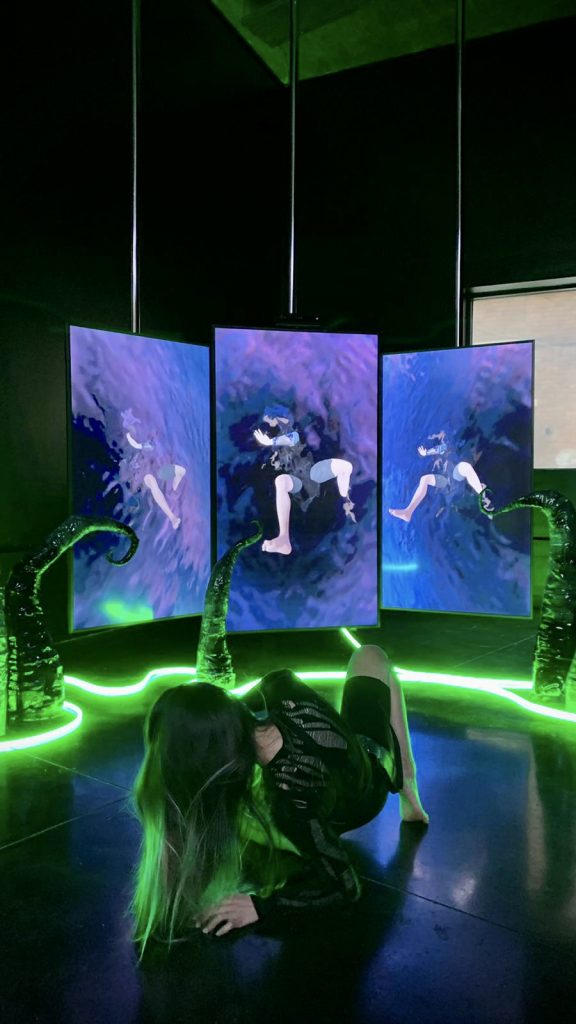 Sian Fan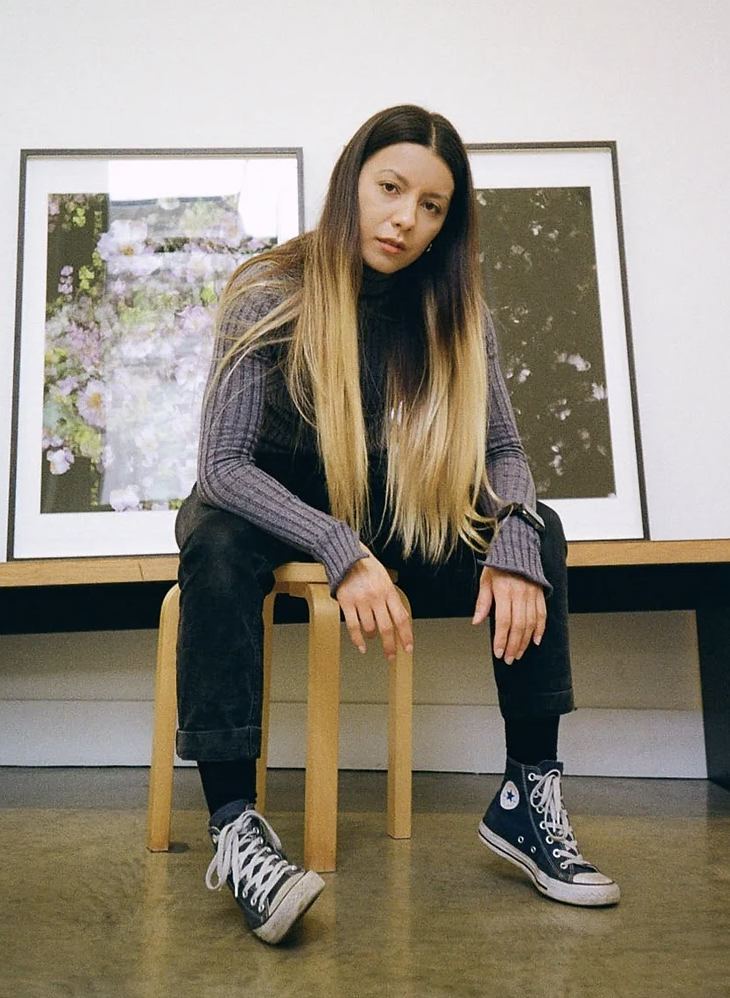 Sian Fan is an interdisciplinary artist working between Essex and London. From 2021-22 she was the Digital Wonderlands artist in residence at the V&A Museum. She is also alumna of Sarabande Foundation where she was in residence from 2020-21. A graduate of the Fine Art Masters course at Central Saint Martins, she was awarded the prestigious Mona Hatoum Scholarship and was nominated for the Nova Award. In 2014 she graduated from the University of Brighton's BA Performance and Visual Art Dance course, where she was awarded the prize for Outstanding Creative Achievement.
She has exhibited internationally with institutions including Tate Modern, FACT, and the V&A, as well as producing work with Channel 4, the BBC and Facebook/Meta.