Fri 23 April 17:00 GMT/18:00 CET
LIVE ON ZOOM
Artist talk moderated by Martin Hargreaves
Duration 2 hrs
During this talk Emilyn Claid and Martin Hargreaves will discuss ideas and practices in the book, FALLING through dance and life (Claid 2021).
Movement based performers ground their practices in understanding the interplay of gravity and the body. The physical, metaphorical and psychological impact of these practices informs the theories and perspectives presented in the book.
As falling can be dangerous and painful, encouraging people to do so willingly might be considered a provocative premise. Western culture generally resists falling because it provokes fear and represents failure. Out of this tension a paradox emerges: falling, we are both powerless subjects and agents of change, a dynamic distinction that enlivens discussions throughout the writing.
Emilyn, in conversation with Martin, will discuss how a simple act of falling builds momentum through eclectic discussions, uncovering connections to shame, laughter, trauma, ageing, the thrill of release and the fixation of Western culture on uprightness and supremacy.
"Falls in the time of concurrent disasters are metaphors, material and the means whereby we recalibrate what it means to be alive. Emilyn Claid's immensely readable writing offers readers a vertiginous ride and an encounter with limits. Inviting moving off the page, her call to incorporate the experiential, the reflective and the psycho-somatic through revitalising our attention to how to fall freely, badly, carefully and madly invigorates dance and performance scholarship through sensuous and dynamic critical engagement. Emilyn's compelling kinesthetic story is woven through her history of dance's relationships with gravity, making this an illuminating and deeply moving biography of the fall." – Carol Brown, University of Melbourne, Australia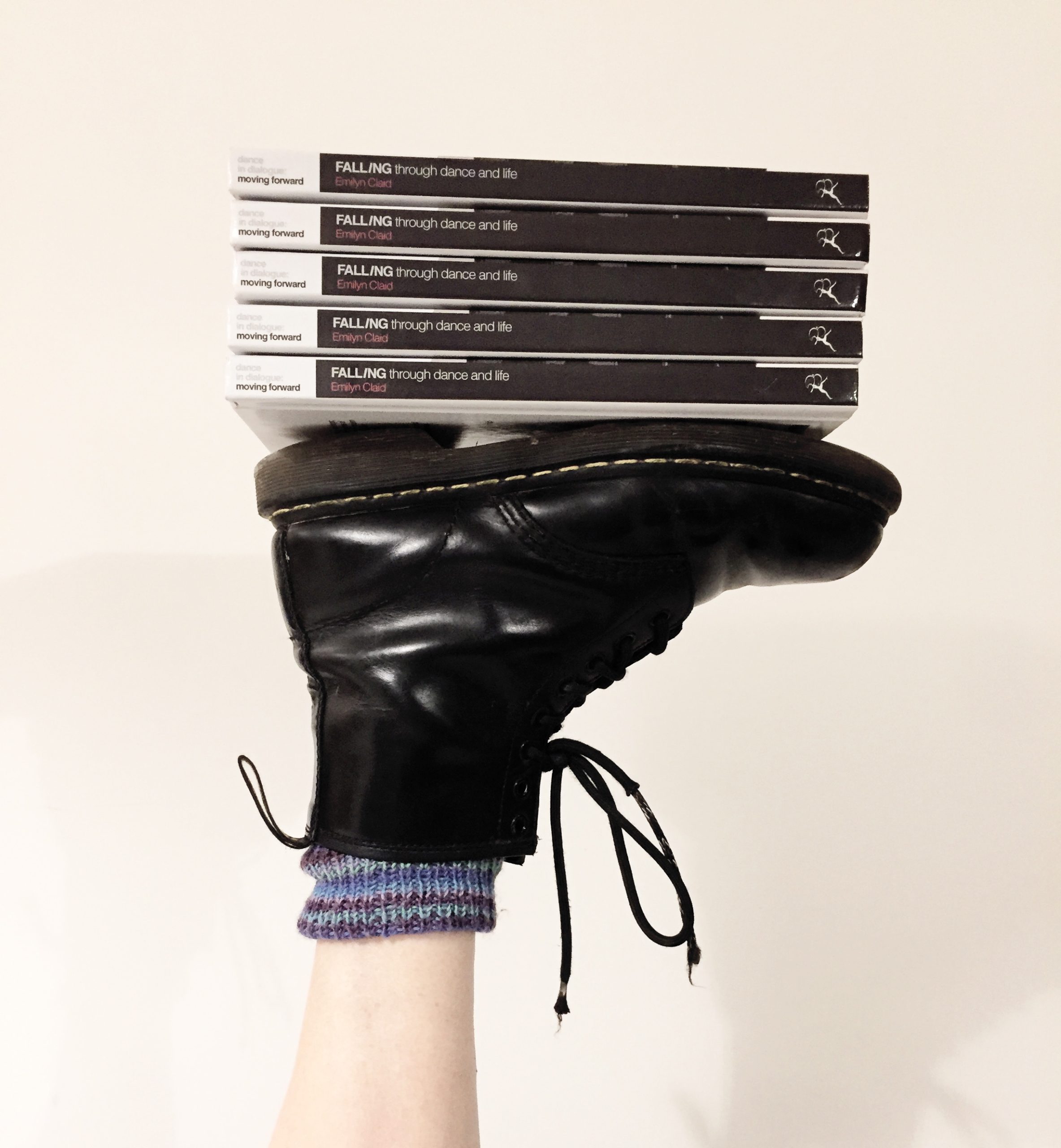 Photo: Heidi Rustgaard
Emilyn Claid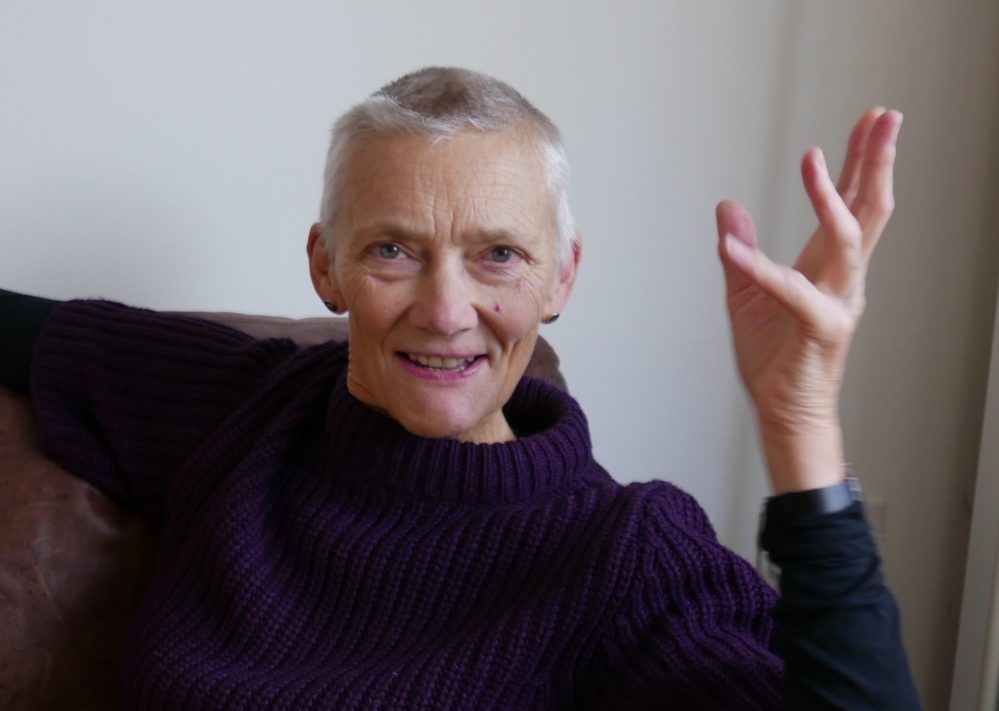 Emilyn Claid's career stretches back to the 1960s when she was a ballet dancer with the National Ballet of Canada and the 1970s when she was co-founder of X6 Dance Space in London. In the 1980s she was artistic director of Extemporary Dance Theatre and in the 1990s worked as an independent dance artist, creating a range of Arts Council funded touring performances. Emilyn has choreographed for companies such as Phoenix Dance Company and CandoCo Dance Company and has led performance research projects in places such as Auckland, Hong Kong, Singapore, Berlin, Helsinki and Beirut. In 1997 she was awarded a PhD and since 2003 Emilyn has worked as a professor at Dartington College of Arts and at University of Roehampton. In 2020 she resigned from the arena of academia to continue her free-lance career as dance artist, performance maker and psychotherapist. FALLING through dance and life (Bloomsbury 2021) is her second book, the first being Yes? No! Maybe… (Routledge, 2006).
Making with Mess
My practice is one of living experience, as a queer woman intrigued with the bodily effects of laughter, failure and ageing. In performance-making environments these themes are explored through improvisational one-to-one and group scores. I might describe my practice as based in a kind of call and response, using gesture, speech and writing to evoke a jumble of stuff that exists in the arc between perception and interpretation. I seek to expand imaginations in this phenomenological space, to sense the impact of encounter, and as a consequence, to notice, unravel, and perhaps innovate, different responsive possibilities. The practice invites us to bring our entire human-ness ­– human mess – to listen, sense, confront and interact.
Underlying the practice is a sensing of body, gravity and ground, as environmental and self-support, as an undoing of the supremacy of verticality and as a foundation from which to meet each other with playful curiosity about difference.
My practice evolves through experiences as a dancer, teacher, performance-maker, writer and Gestalt psychotherapist. I explore the practice within dance and therapeutic settings, while also engaging with research that crosses between the two fields.
Laughter erupts between bodies as a shared gift, undoing the fixed sensibleness of an upright "I".[1]
[1] Claid, E. (2021) FALLING through dance and life London New York: Bloomsbury