Tues 17 Oct 8-10 pm
Battersea Arts Centre Octagonal Bar Lavender Hill London SW11 5TN
A dinner conversation between artists and curators Sonya Lindfors (FI) and SERAFINE1369 (UK).
Over dinner, Sonya and SERAFINE1369 will talk about their curatorial approach and how they see their artistic practice intertwined with the curatorial.
A vegetarian or vegan meal plus a glass of wine is included with the booking.
Presented in association with Dance Umbrella.
Funded by Finnish Institute in the UK and Ireland, Embassy of Sweden London and Nordic Culture Fund
This event is BSL interpreted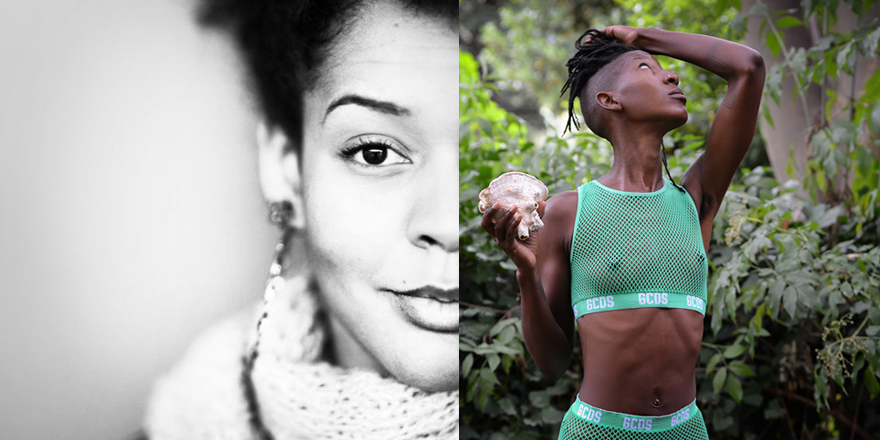 Sonya Lindfors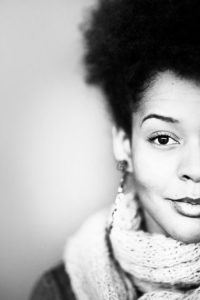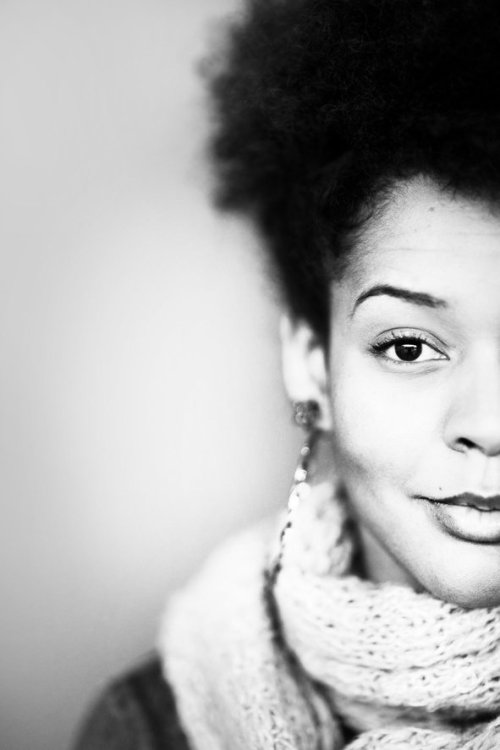 Sonya Lindfors (1985) is a Helsinki-based choreographer and artistic director that also works with facilitating, community organizing and education. In 2013 she received a MA in choreography from the University of the Arts Helsinki.
She is the founding member and Artistic Director of UrbanApa, an inter-disciplinary and counter hegemonic arts community that offers a platform for new discourses and feminist art practices. UrbanApa facilitates workshops, festivals, labs, mentoring and publications among other things.
Lindfors makes her own and collaborative works such as performances, curated programs and performative actions. Her performance works have been shown and supported by Beursschouwburg, Bora Bora, Århus, Zodiak – Centre for New Dance, Jojo- Oulu center for dance, Cyprus Dance Festival, Fullmoon Dance Festival, Tampere Theater Festival among others.
Lindfors's recent stage works We Should All Be Dreaming ( 2018), COSMIC LATTE (2018), Soft Variations (2019) centralize questions around blackness and otherness, black body politics, representation and decolonial dreaming practices. On a larger scale Lindfors's time is divided between her own artistic work , educational work and working as the artistic director of UrbanApa. In all her positions she pursues creating and facilitating anti-racist and feminist platforms, where a festival, a performance, a publication or a workshop can operate as the site of empowerment and radical collective dreaming.
Lindfors has been awarded with several prizes, the latest of which being the international Live art Anti Prize 2018. During the season 2017 – 2018 Lindfors was the house choreographer for Zodiak – center for new dance.
SERAFINE1369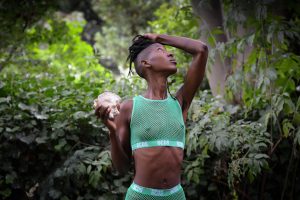 SERAFINE1369 is busy with propositions and practices – of dancing, spatial arrangement, sonics and modes of receiving – that counter the tendency towards bodily compression, inflammation and alienation, invited by life in the hostile architectures of the metropolis. The non-linear passage of time, cycles and systems of counting have a recurrent thematic presence in their work, themes of being haunted and being trapped. Their body and movement studies focus on electricity and water – nervous systems and their transpersonal functioning. This approach acknowledges the cosmic oneness of all things as manifested through the ecologies of relation and the fact that everything is made of the same stuff, whilst being intensely curious about the magic and mysteries of life processes of distinction, variation, cycles, decomposition; movement as it transforms and sustains.
The political implications of this work encourage an anti-colonial, anti-assimilationist practice concerned with the integrity and efficacy of structures (bodily and social), collaboration, hosting and an interest in somatics, semiotics and symbiotics from a body-led, experiential position.
Often layering references from subculture and esoteric practices, SERAFINE1369 makes bold, subtle, aesthetic, sensual, live and visual work that deals in intensities; atmospheres created by the tensions between things that make meaning, implicating the bodies of audiences as well as performers and using movement as a tool for flattening hierarchies of perception between visible and invisible (felt / sensed / remembered) presences. They understand working with bodies is working with vibration – sound, light, frequency; their performances are containers, frames or machines, that conjure weathers and many voices through the interplay between dancing, sound, objects, words and light. These lines of tension create a sense of expansion, dimension, dissonance and resonance.