'Humanhood holds so much power, the connection between and within us is the most feared and undeniably the most transforming force on earth…and beyond.'
Jòko is a ritualistic testament to the power of pores to pores, skin to skin, and occupying the same space. It seeks to reawaken the consciousness of touch & intimacy as a human necessity albeit the sexual necessity. With a tapestry of bodies across the board, it emphasises social reform and urges you to do better, consider reconnecting, become a tribe that is kind, consent-seeking, inclusive, and expresses the power of the collective experience of doing stuff together. The name Jòko is derived from the Yoruba language of West Africa – meaning; sit. The film implores you to think its message over, mull over it. (Just like the expression of …'sit on it' in English language, used to imply…have a think about it)
Website: https://kafayatadegoke.art/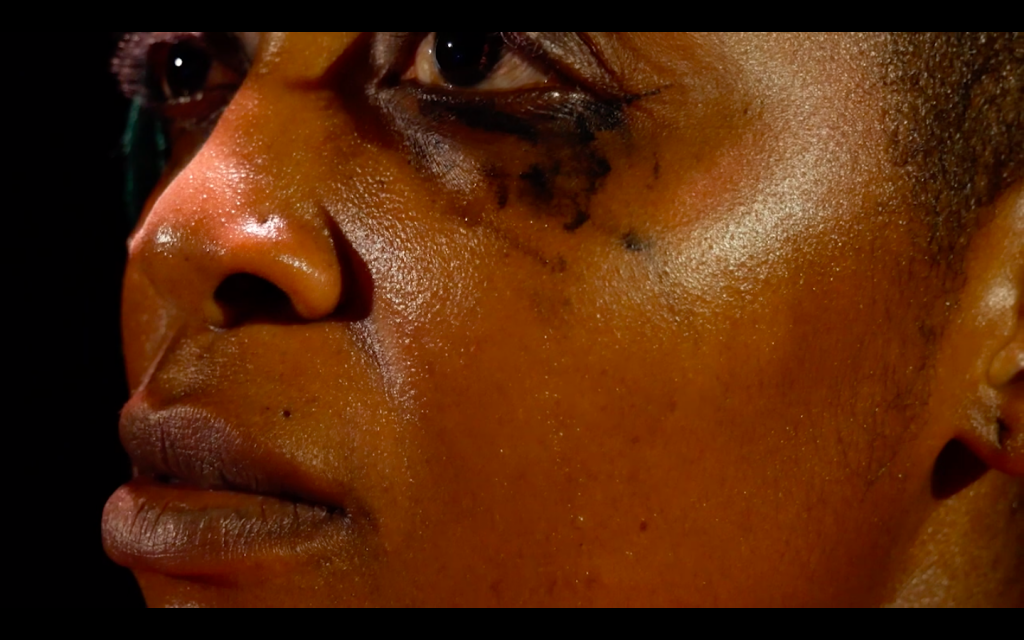 Kafayat Adegoke
Kafayat is an Empathy enthusiast, Pop-Culture Critic, and Community binder. She is a passionate researcher investigating new ideas on how to aid human flourishing. She believes that when any party ceases to contribute, the circle will be broken, and leakages will be discovered.
Whether she's opening for a 2-time Grammy Award winner or busking down at your local, she deliberately explores awkward themes, and aesthetic elements – truthful to the point of creating discomfort. She uses her body as an activated and politicized site to envisage vulnerability- where you submit the body to the will of the audience, to reclaim the sensual and overcome invisible codes of violence on the body.
She is a character-actor. Think Helena Bonham Carter, Lolly Adefope, Maggie Smith, Jennifer Coolidge, Kat Dennings, Simon Farnaby, and 50Cent.
Poster face for newly crowned Bradford UK City of Culture 2025, Trustee of PCC Church of England, Trustee of Ifa Yoruba Contemporary Arts Trust, Arts Council England; North Area Dev. Scheme, Yorkshire Producing Collective, Bradford Producing Hub; Creativity Council, Secretary of Bradford Pride, Provocateur on 106.6 FM Radio, Blogger for The Reviews Hub London, Curator of IWD digital piece 'Loud-Straws' featuring works of Jordan Stephens of music group Rizzle Kicks and Chair of the Writers' Guild of Great Britain Lisa Holdsworth. Channel 4: Banter with Strictly Come Dancing Judge; Anton Du Beke
https://youtu.be/L9R_1BXADWU