Sun 27 Nov 2022, 12–7pm
APT GALLERY
6 Creekside, Deptford
LONDON, SE8 4SA
Tel: 020 8694 8344
See Map
Film installation
12–7pm

Performance
4pm (2 1/2 hours)
Amplified Edition N°2 is the 2nd part of the Amplified Edition series. The first edition was based on the black box theatre and its objects and materials, and it premiered at Rosendal Teater (NO) in October 2019. Amplified Edition N°2 continues this series by investigating utilitarian and omnipresent plastic sheeting. Using tarpaulin, a cheap everyday material as the prime choreographic material, the work is built around five chapters that are performed in the gallery context. Material and sound from each chapter accumulate throughout the day, creating transformative sound environments as a result of each performance activation.
The work explores the potential for the material to transcend its normative function into existence somewhere in between object and subject, between sculptural field and figurative presence. Choreography occurs in the meeting between bodies, voices, objects and space triggering movement and sound in the material. Using their voices performers create vocal choreographic landscapes, that stretch, slow down, speed up, break apart, distract and crash into one another, never quite reaching harmony.
Amplified Edition N ° 2 inhabits a space that questions how the gallery amplifies objects into art and how it choreographs visual, sonic and haptic encounters with representation. The work exists in the echoes and reverberations between performers, objects and visitors, and in the shifting transvaluation of incidental materiality.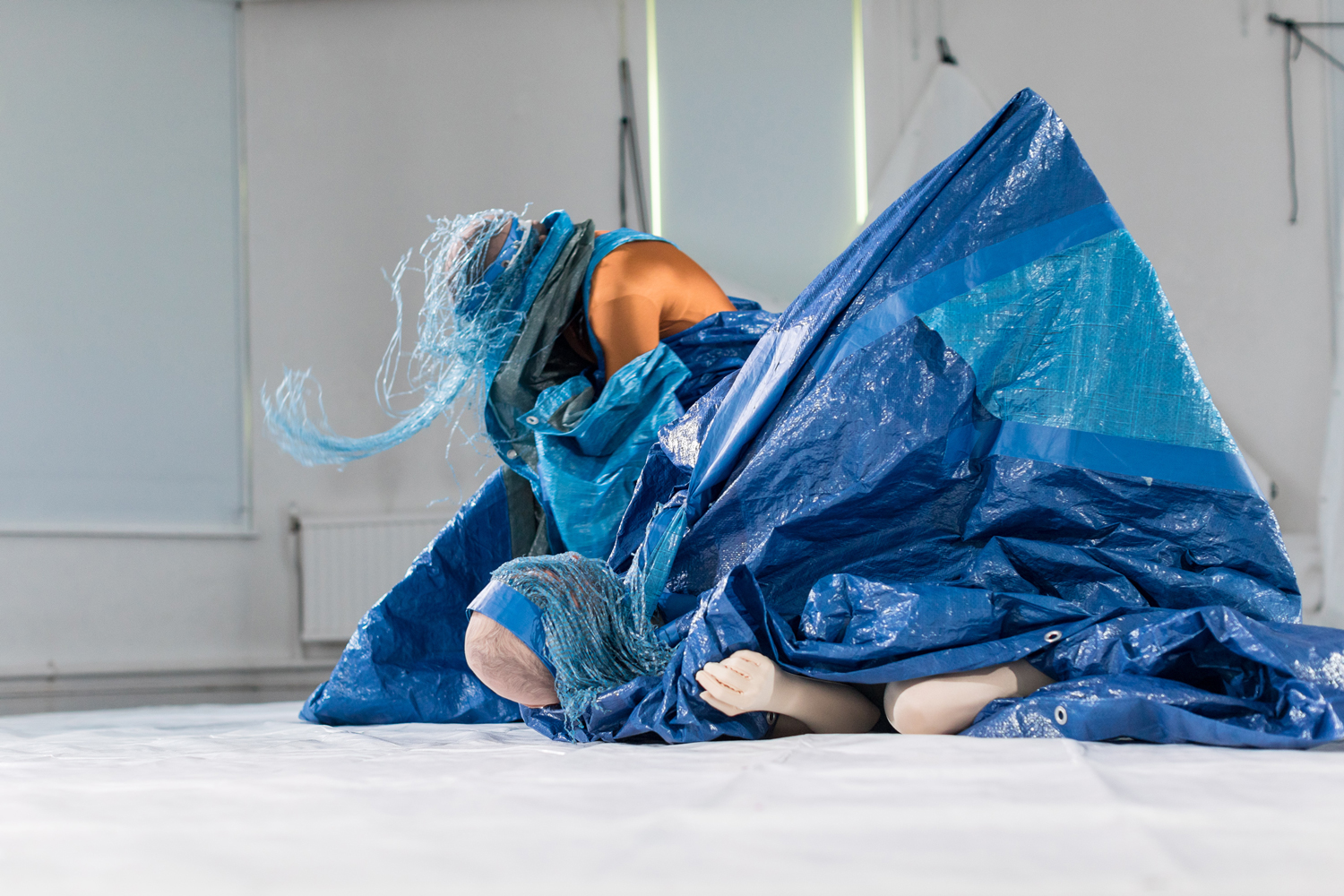 Choreography and direction: Hanna Gillgren (SE) and Heidi Rustgaard (NO)
Created with: Valentina Formenti, Adrienne Ming and Helka Kaski
Performed by: Adrienne Ming and Helka Kaski
Dramaturg: Martin Hargreaves
Architects/set and costume design: what-if:projects
Sound design: Ross Flight
film: jo cork and hanna gillgren
Gallery Consultant: Lauren Wright
Photo: Benedict Johnson
Producer: Natalie Richardson/Konzept Arts & Ideas

Funded by Nordic Culture Fund and Arts Council England.Co-produced by Rosendal Teater NO, Roehampton University, Firstsite/Colchester, Arts Centre Colchester, Peterborough Museum/METAL Peterborough, Dance4 UK

H2DANCE
Hanna Gillgren and Heidi Rustgaard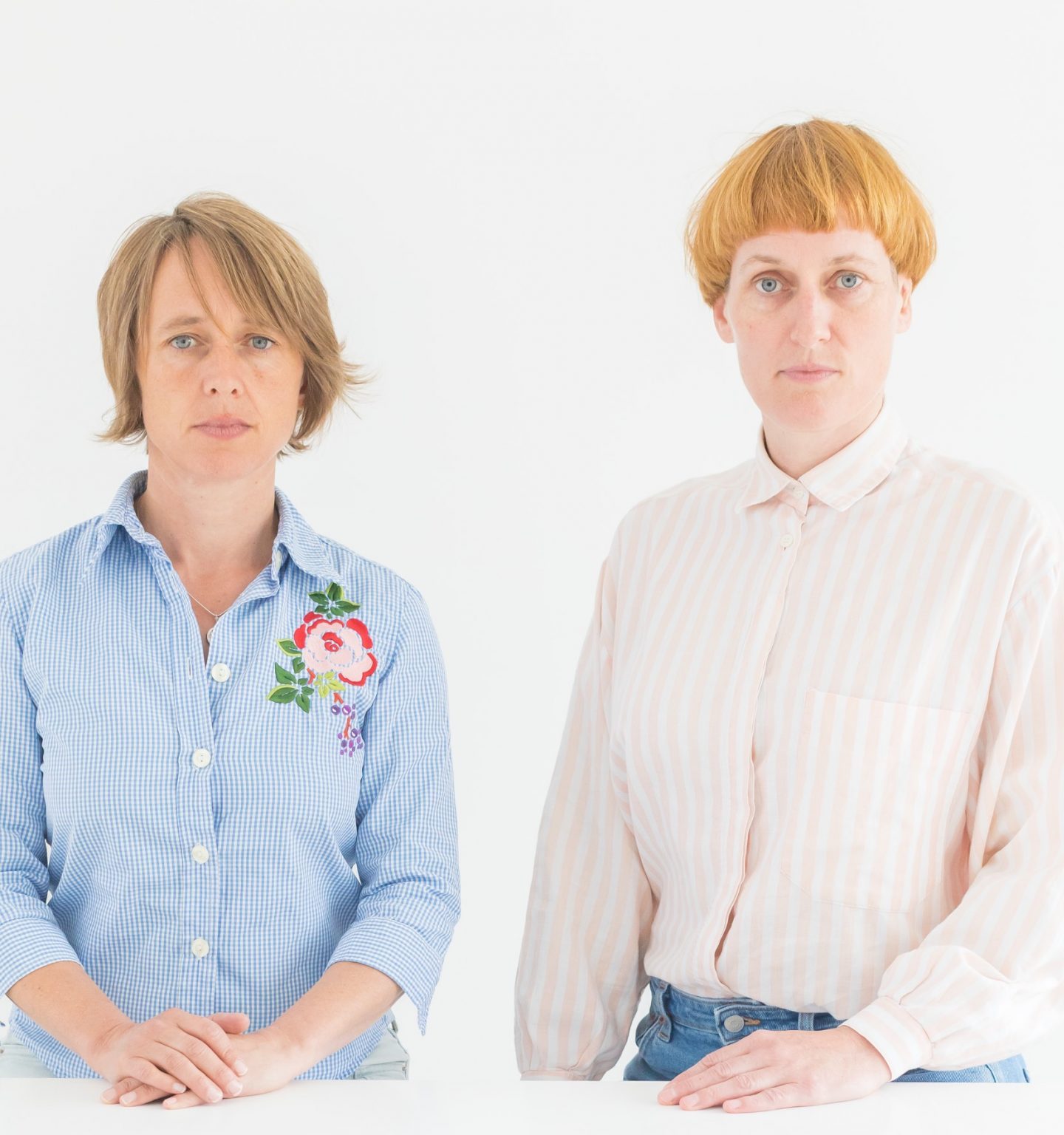 H2DANCE is choreographer / performer duo Hanna Gillgren (SE) and Heidi Rustgaard, working between Norway, Sweden and the UK since 1999. Their work sits in between performance and dance and can be characterised as transdisciplinary.
Hanna and Heidi have an ongoing fascination with meetings of differences, exploring ways in which we negotiate hierarchy, conformity and power. Taking their own collaboration as a starting point, the work explores two distinct and different characters and voices co-existing, agreeing to disrupt each other during process and performance. Interested in deconstruction, breaking down the hierarchy between performers, light, set, sound and costume, their work is presented in and outside the black box, sometimes with Hanna and Heidi as performers, and other times in collaboration with professional dancers and amateurs. Their work is often informed by workshops and conversations with people of different ages and backgrounds, and these encounters influence and inform the ideas and aesthetics of the work.