Sun 9 Feb, 4.30pm
Gaff@Fuel Tank
Deptford
Every word was once an animal is part of the series Music For Lectures by Jonathan Burrows, Francesca Fargion and Matteo Fargion that aims to collide academic practice with the actuality of performance and continues their creative practice in proximity and collaboration with somebody else's work.
In this lecture with live music Mette Edvardsen will speak about language and repetition as material in her work. What does it mean to do the same? What does it mean to do something again?
text: Mette Edvardsen
music: Jonathan Burrows, Francesca Fargion, Matteo Fargion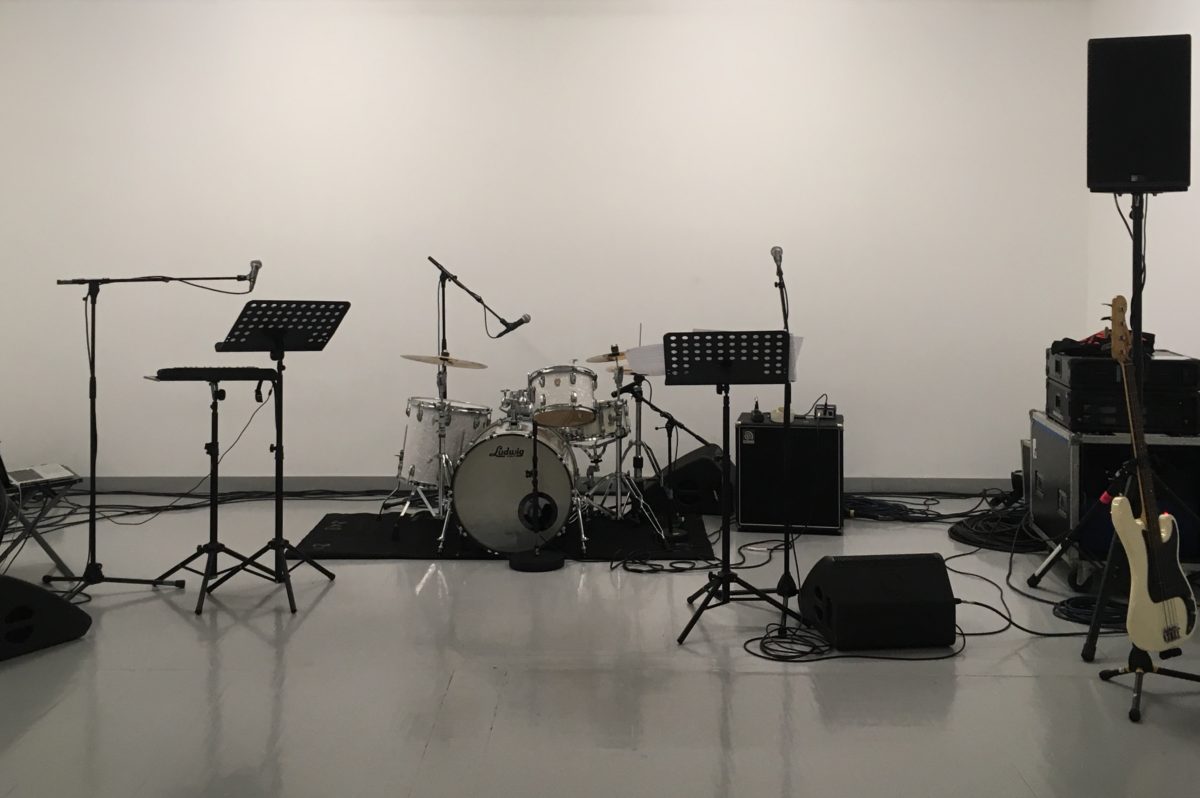 Mette Edvardsen
The work of Mette Edvardsen (NO) is situated within the performing arts field as a choreographer and performer. Although some of her works explore other media or other formats, such as video, books and writing, her interest is always in their relationship to the performing arts as a practice and a situation. With a base in Brussels since 1996, she has worked for several years as a dancer and performer for a number of companies and projects, and develops her own work since 2002. Edvardsen presents her works internationally and continues to develop projects with other artists, both as a collaborator and as a performer. A retrospective of her work was presented at Black Box theatre in Oslo in 2015.
Mette Edvardsen is structurally supported by Norsk Kulturråd (2017 -2020), BUDA Arts Centre Kortrijk (2017 – 2020) and apap-Performing Europe 2020 – a project co-funded by Creative Europe Programme of the European Union. She is currently a research fellow at Oslo National Academy of the Arts and associated artist at Black Box teater in Oslo. She is associated artist at centre chorégraphique national de Caen in Normandie (France) for the period 2019-2021.
Jonathan Burrows
Jonathan Burrows is a choreographer whose main focus is an ongoing body of pieces with the composer Matteo Fargion, with whom he continues to perform around the world. The two men are co-produced by Kaaitheater Brussels, PACT Zollverein Essen, Sadler's Wells Theatre London and BIT Teatergarasjen Bergen. His 'A Choreographer's Handbook' has sold over 13,000 copies since its publication in 2010, and is available from Routledge Publishing. Burrows is currently a Senior Research Fellow at the Centre for Dance Research, Coventry University.
Matteo Fargion
Matteo Fargion studied composition with composers Kevin Volans and Howard Skempton. He has been a close collaborator of Jonathan Burrows for 28 years, sharing equally the conception, creation and performance of their work. He has also written extensively for other choreographers, most notably his long association with Siobhan Davies, and his recent collaboration with Norwegian artist Mette Edvardsen on her acclaimed piece 'Oslo'. Fargion has also developed a composition workshop for dancers, which continues to be invited widely internationally.
In 2018 Burrows and Fargion began their Music For Lectures series, collaborating with Fargion's pianist daughter Francesca and inviting speakers to give a talk on performance backed by a rock band. The first edition of Music For Lectures is She Dancing led by Katye Coe, followed by Every Word Was Once An Animal led by Mette Edvardsen.
Francesca Fargion
Prior to pursuing postgraduate studies in piano performance at the Guildhall School of Music and Drama, London-born Francesca Fargion studied music at Goldsmiths University. She has performed on many occasions with choreographer Jonathan Burrows and composer Matteo Fargion as one of the collaborators on the duo's 52 Portraits project in 2016. Currently, Francesca appears in the performance Flowers (we are) by choreographer Claire Croizé, and is studying at Goldsmiths University for a master's degree in creative practice.