In collaboration with Independent Dance, Fest en Fest organises a workshop with the artist duo QUARTO on Saturday 8 February; a unique chance to experience their choreographic practice!
Grown out of a need to open and develop the research work together with others in order to find new strategies for communal connectivity, the workshop deals with rope as an emblem, as a riddle and a problem, collectively encountering its qualities and dealing with its entanglements.
Some of the questions that you will be exploring together with QUARTO during the workshop: How do you untie a huge knot collectively? What happens with the limits between bodies and objects when dealing with a very long rope? What kind of collective and personal memories pass through our bodies when we start manipulating the rope?
The workshop is open to all.
Includes free ticket to Cry Me a River – the Quest for the Source by Karen Røise Kielland/Katja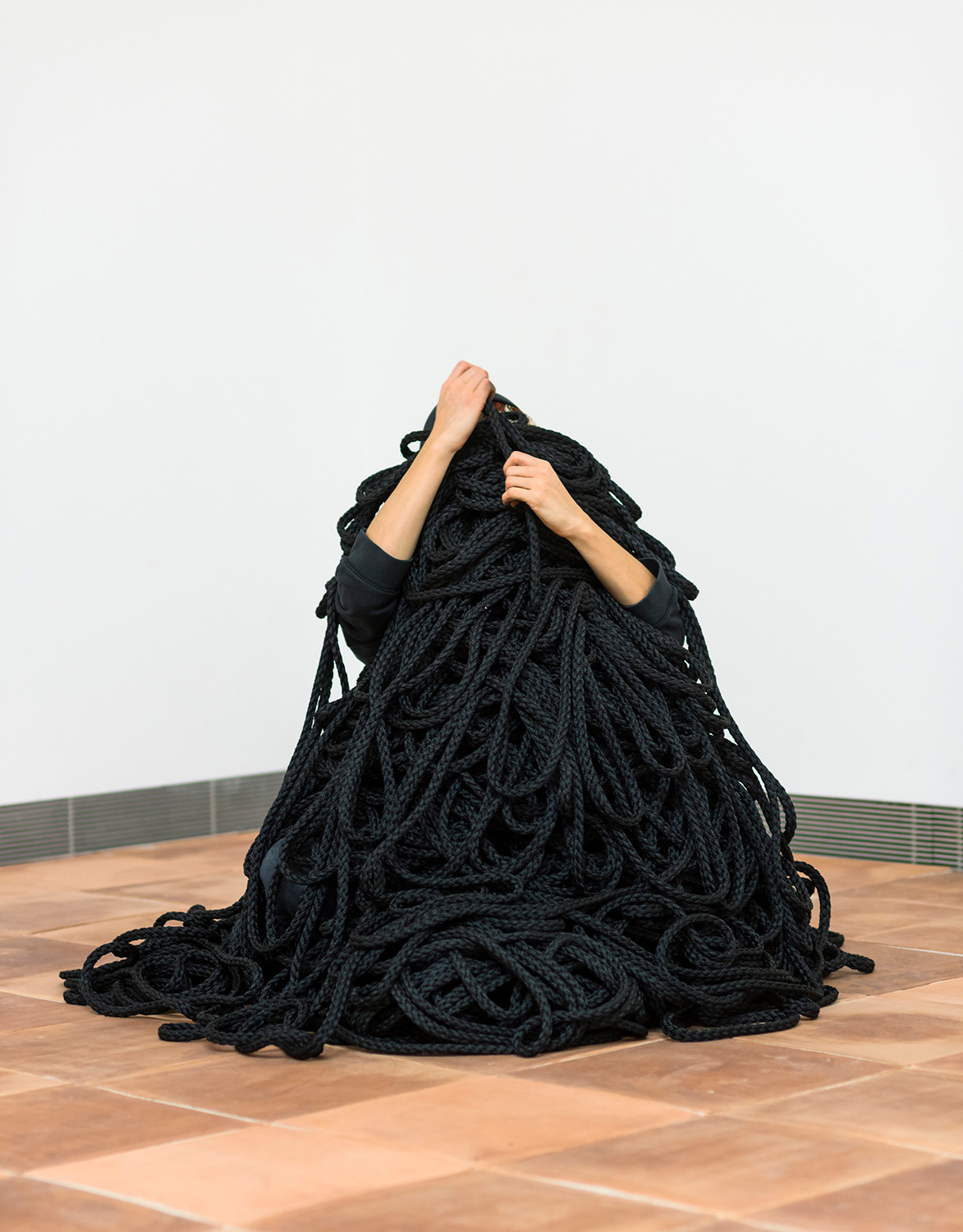 QUARTO
The performance-duo QUARTO consists of Anna af Sillén de Mesquita and Leandro Zappala. In between 2003 until now they have created 3 series in 3 parts: WIP, BEAUTY and ROPE, which are not trilogies in a classical sense but rather a long-term research, each piece is autonomous and yet intertwined, creating a sense of coherency.
They invest in a long-term research within interdisciplinary art, deeply rooted in the interaction between theory and practice, together with artists and researchers. Engaged in philosophical questions regarding power relations and the limits of the body, they seek to generate thought and subjectivity through a radical, visual and physical experience.
Anna and Leandro live and work between two different cultures, the Brazilian and the Swedish.