Sat 8 Feb, 4.30pm
Goldsmiths MFA Fine Arts Studios SE8 4RZ
A round table discussion with drinks and sandwiches
Duration 90 mins

How do we create platforms for reflecting, exchanging, and acquiring knowledge? Each initiative for discussion requires contextualization, preparation, and engagement. Departing from the tradition of the format Dansbaren, Ingrid Cogne and Marika Hedemyr will reactivate the publication Dansbaren — The Mob without Flash in order to pursue the journey of uniting theory and practice in dance and choreography. Learning from years of experiences, can we today:
go beyond quick circulation and vanishing activities to engage in deep action?
transform energetic impulsion into long-term contribution?
For 15 years, the Gothenburg artist-run platform Dansbyrån initiated, in local and international contexts, a series of public talks and discussions called Dansbaren. Now a book/tool, Dansbaren — The Mob without Flash is a printed object consisting of two parts: a book dedicated to critical thinking in the field of dance and choreography and a tablecloth of topics. This publication re-activates Dansbaren's central topics: dialogue formats, power relations, aesthetics, self-organization, sharing knowledge, appropriating language, artistic practice, history making and feedback methods.

Dansbaren — The Mob without Flash was published by Dansbyrån (SE) in 2016. It contains texts by Ingrid Cogne, Marika Hedemyr, Per Herngren, Paula de Hollanda, David Karlsson, Rani Nair, Paula Tuovinen, Lis Hellström Sveningson; as well as contributions by: Kate Elswit, Johanna Gustavsson, Lena Hammergren, Myriam Mazzoni, Cecilia Malmström Olsson, Bodil Persson, and Moa Matilda Sahlin.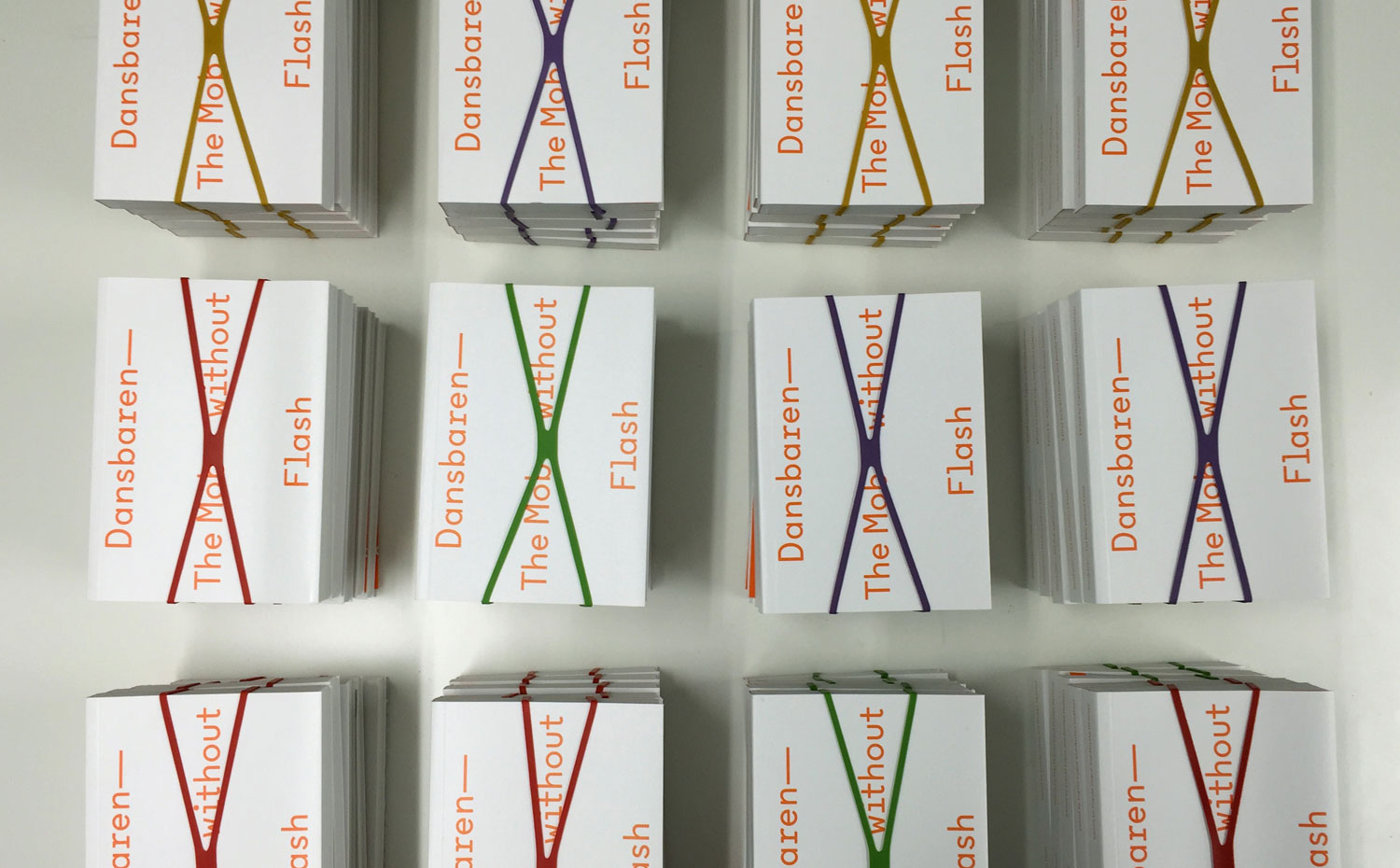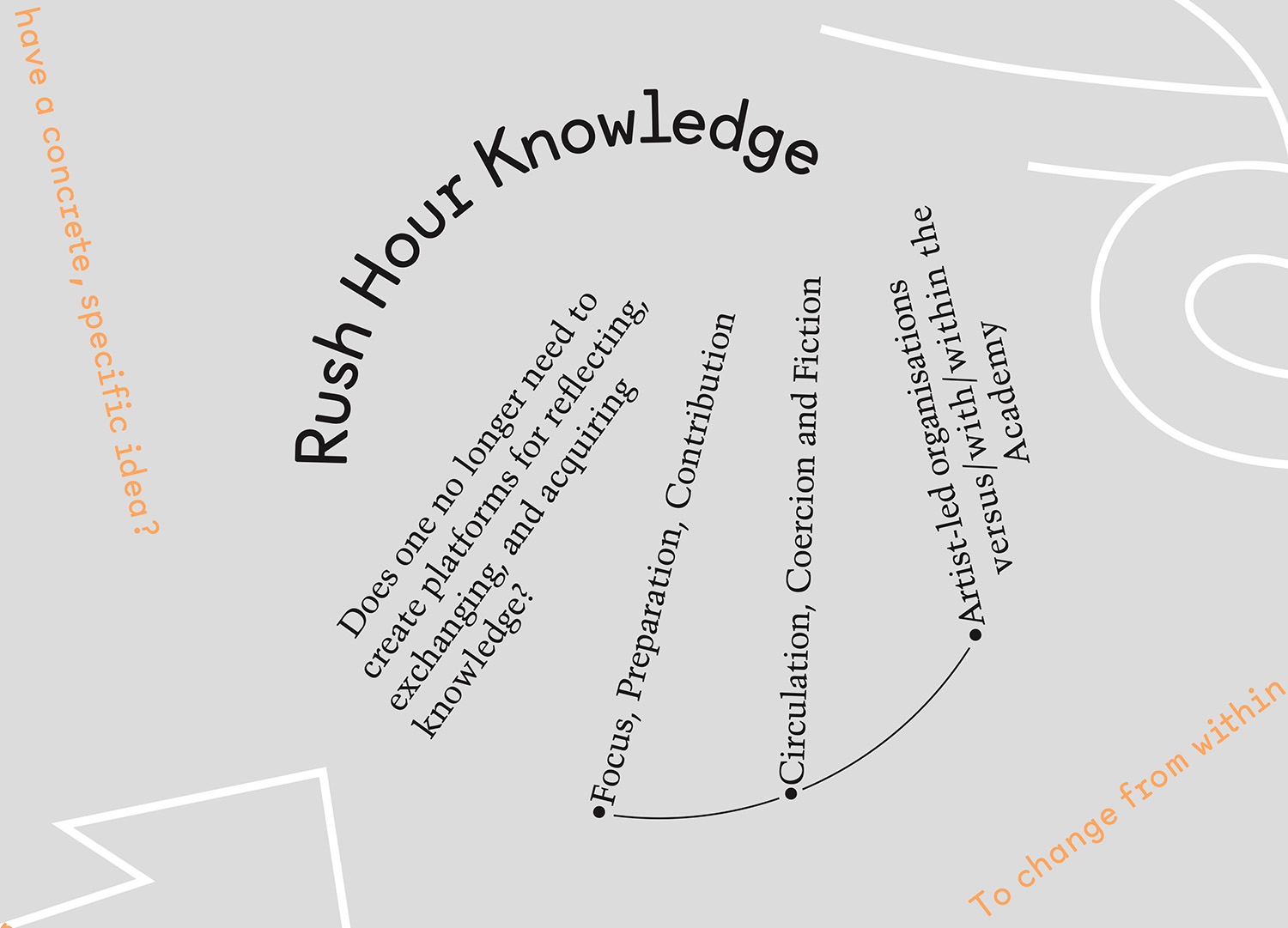 Marika Hedemyr
Swedish artist Marika Hedemyr works across choreography and public art, exploring the emotional and political relations between people and places. Her work is known for twisting reality into precise and humorous everyday situations with strong physicality. Her current focus is to create performative art in public spaces and thereby raising issues on access, democracy and the use of urban city centres.
Since the 90s Hedemyr has consistently created works ranging from small intimate performances to large-scale productions, in art- and theatre venues and public spaces. Her works have been presented at Dansens Hus Stockholm, Röda Sten Konsthall, The Swedish Dance Biennale, GIBCA – Gothenburg International Biennale for Contemporary Art, Bibliotheca Alexandrina Egypt, Rawabet Theatre Kairo, Yokohama Dance Collection Japan, and numerous public places in Sweden and abroad. From 2000 to 2014 she was artistic director and choreographer of the dance theatre company Crowd Company. She is also co-founder of Dansbyrån, a Swedish artist-run platform for theory, practice and choreographic development.
Currently Hedemyr develops The Event Series – a long-term public art project exploring Gothenburg's Event District, and Next To You – a site specific mixed reality-walk about co-existence in a shared public space, in co-production with Gothenburg Dance and Theatre Festival and RISE Interactive.
She has an MA in dance from Laban Centre London (1999), and an MFA in Contemporary Performative Art (2014) with focus on Works for Public Space from Gothenburg University – The Faculty of Fine, Applied and Performing Arts. Since 2017 Hedemyr is enrolled for a PhD in Interaction Design at the School of Arts and Culture (K3) at Malmö University, Sweden.
Ingrid Cogne
Ingrid Cogne is an artist, facilitator, and researcher working across choreography, visual arts and academia. Focusing on the dramaturgy of existing or created situations, Cogne sees choreography as a way to create movement and suspension, positioning, and displacement in relation to economy and knowledge.
Since January 2019, Ingrid Cogne is a senior researcher at the Academy of Fine Arts Vienna, working on The dramaturgy of Conversation (V709-G26), funded by the FWF Elise Richter Peek programme.
Priorly, from 2015-2018, she Cogne was a post-doc researcher at the Academy of Fine Arts Vienna, where she initiated and developed Six Formats —a project that questioned formats of presentation, communication, and circulation of knowledge in Arts-based research. In 2017-2018, Cogne conceptualized and created the Object of Communication (2018).
In 2014, Cogne was Artistic Director of Dansbyrån (SE). In 2015-2016, she was researcher for KiR—a project that focused on the re-activation of Dansbyrån's archive into the circulation of its knowledge in Time.
Until 2015 Cogne was a junior researcher in the frame of PhD in Practice (Academy of Fine Arts Vienna, AT) and at the Doctoral School of Human and Social Sciences – CEAC (University of Lille, FR). In her PhD research "Displacement(s) as Method(s)," she questioned the notions of "displacement" on the physical, political, and perceptive levels and of "method" in between theory and practice, process and product, with the intention to (re-)create "time". Cogne used the notions "situation", "presence", and "performativity" as filters to articulate her research between body, spoken, and written languages in a matrix composed of five methods, three practices, and the art piece WORK (2015).