Sat 8 Feb, 8pm
Laban Laurie Grove 
Performance Lab 1
SE14 6NH

UK Premiere
Duration 90 mins

Cry me a River – the Quest for the Source started as an expedition to the source of the River Styx, in Greece. In Greek mythology, Styx is the river that constitutes the border between the earth and the underworld. Achilles was dipped in it, Narcissus fell in love with his own image and drowned in it, the Gods swore oaths by it and memory disappears if you drink it.
Truth and origin do not exist as absolutes, but as longings within us. In their search for truth or answers, Karen Røise Kielland and Katja Dreyer go backwards in time to find the source. Through pictures, objects, motion and words, they reconstruct their journey along the Styx, their meetings with locals with stories about their relationship to the river and the myths linked to it. The performance will attempt to recreate the metamorphosis from a multi-coloured chaos to a silent and monochrome, almost muse-like, order.
Karen Røise Kielland, maker/ performer
Katja Dreyer, maker/ performer
Jessica Sligter, composer/ performer
Bjarte Blixt, technician
Show and tour made possible with the support of:
Kunsten en Erfgoed, Vlaamse Gemeenschap, VGC, Danse _og teatersentrum/ Performing Arts Hub Norway, Fond for Lyg og Bilde, Kulturradet/ Arts Council Norway
Co-production: Kunstenwerkplaats Pianofabriek, Kunstencentrum BUDA
With thanks to; kC Nona, Kaaistudio,PACT Zollverein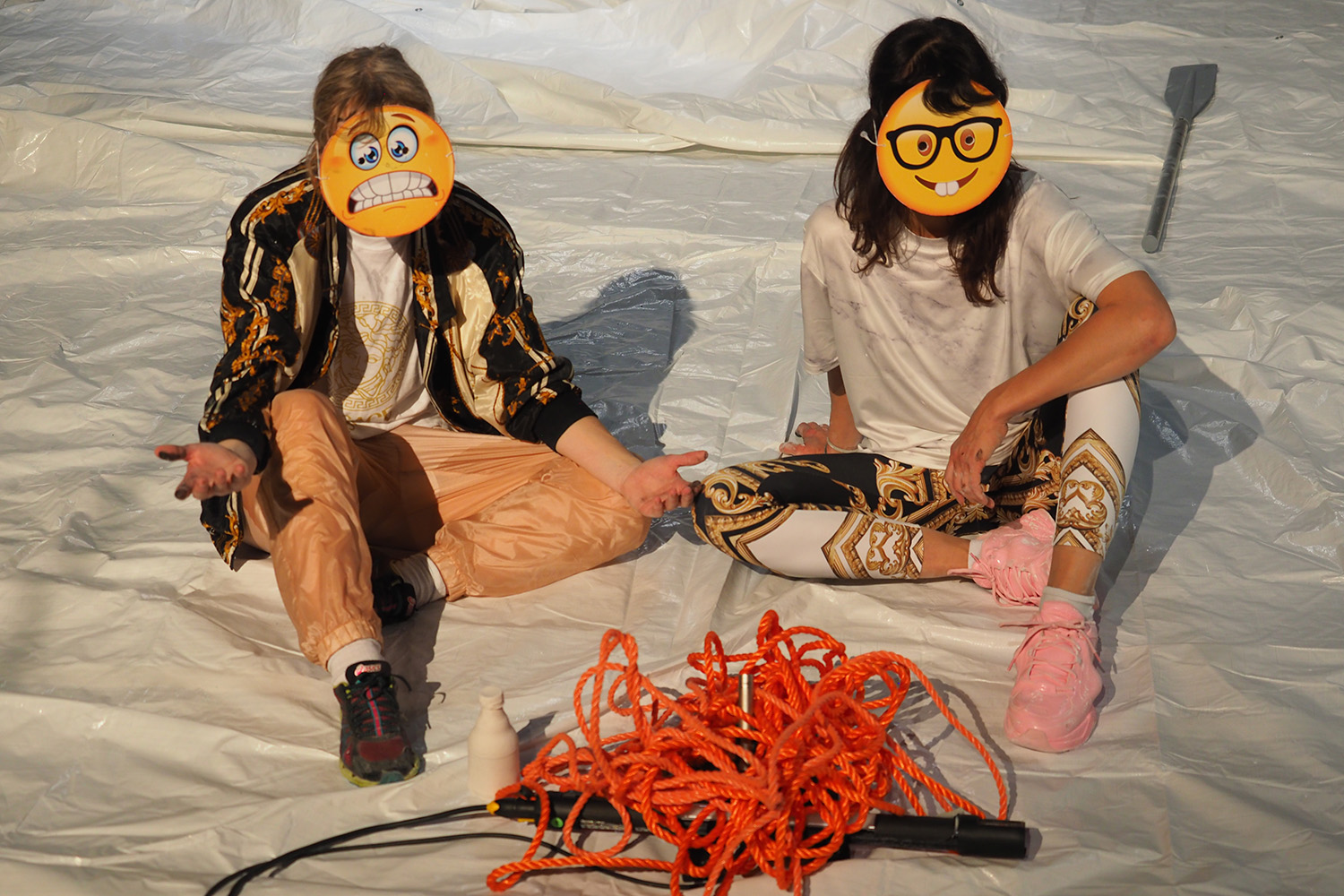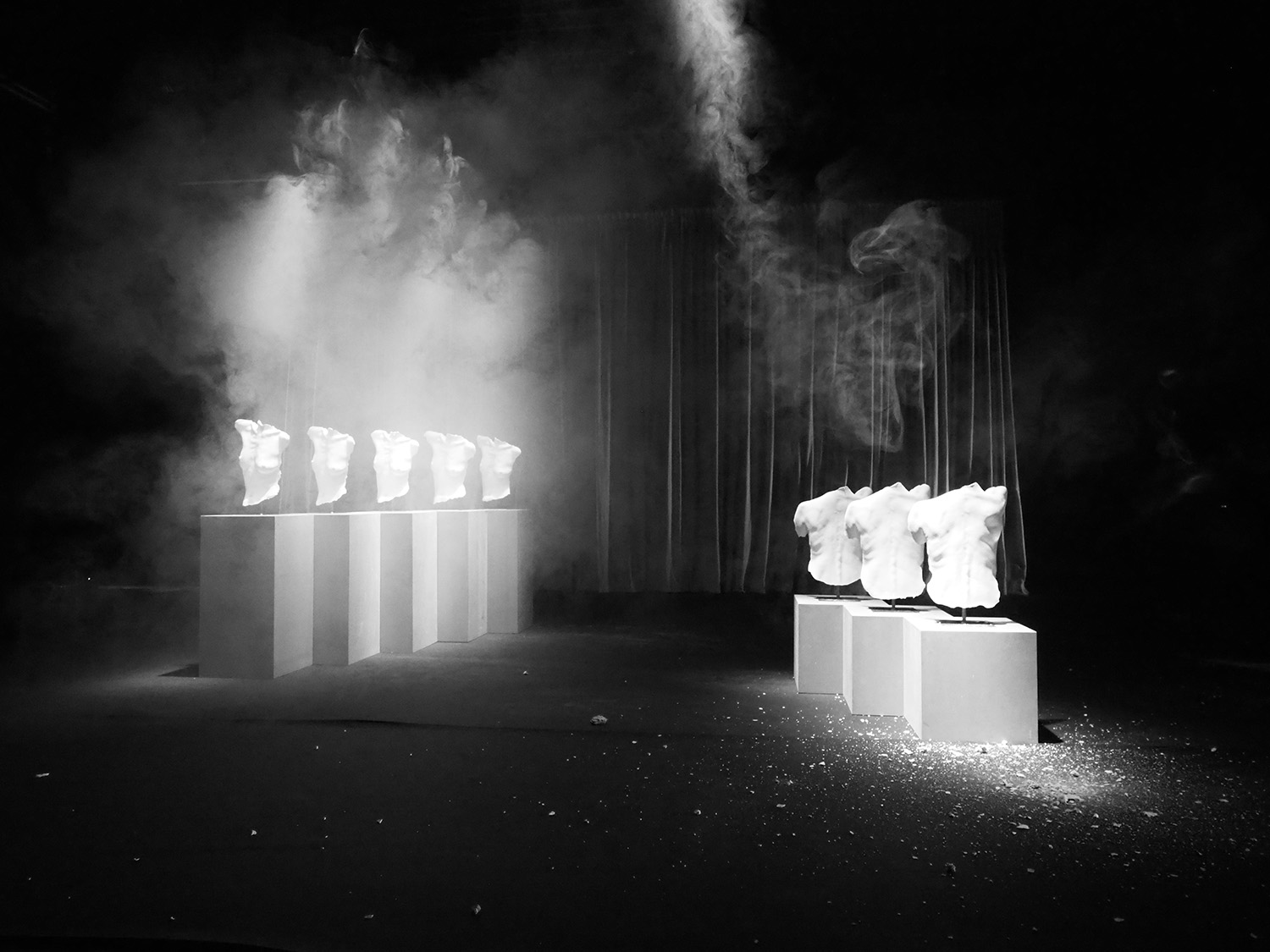 Katja Dreyer & Karen Røise Kielland
The German theatre director Katja Dreyer studied at the Utrecht School of the Arts. She worked with Ivanna Müller, Davis Freeman, Kate McIntosh, Myrjam Van Imschoot and Lotte van den Berg. In her theatre work, Katja tries to understand history through personal stories. Her performances Kroniek and Ophelia comes to Brooklyn were coproduced by and presented at BUDA in Belgium.
Karen Røise Kielland (NO) co-founded Blood for Roses in Amsterdam during her studies at the Theaterschool. She's mainly made site-specific performances, but lately also work for theatres and art spaces. The work is image based, with stylised movements and text intertwined with the pedestrian presence of experts from other fields. A recurring theme in the performances is our strangely complex relationship to nature.
Karen Kielland and Katja Dreyer have been working side by side on stage in works of Ivana Mueller, such as IMTogether (2009) and In Common (2012). Both of them make their own work in the field of documentary theatre. Cry me a River is their first collaboration.