Friday 22 JUNE 2018, 7pm
Laban:Performance Lab1
Post performacne artist talk 8pm
What will change, if and when science discovers how our minds arise from our bodies? Choreographer and performer Matthias Sperling furthers his investigation into the relationship between mind and body in a performance lecture exploring a hypothetical future in which that connection is clarified.
How will dance and choreography be expanded by this new understanding of the body? And how will our society be altered? This work of science fiction builds on recent findings, taking a choreographic perspective to freely imagine plausible, absurd, thrilling or worrying scenarios.
Created and performed: Matthias Sperling
Lighting and space design: Jackie Shemesh
Sound design: Joel Cahen
Additional sound engineering: Mike Harwood
Science advisors: Guido Orgs and Nikolas Rose
Artistic mentor: Siobhan Davies
Producer: Iris Chan
Title image: Matthias Sperling
Artwork: Victoria Ford
Image copyright: Wellcome Images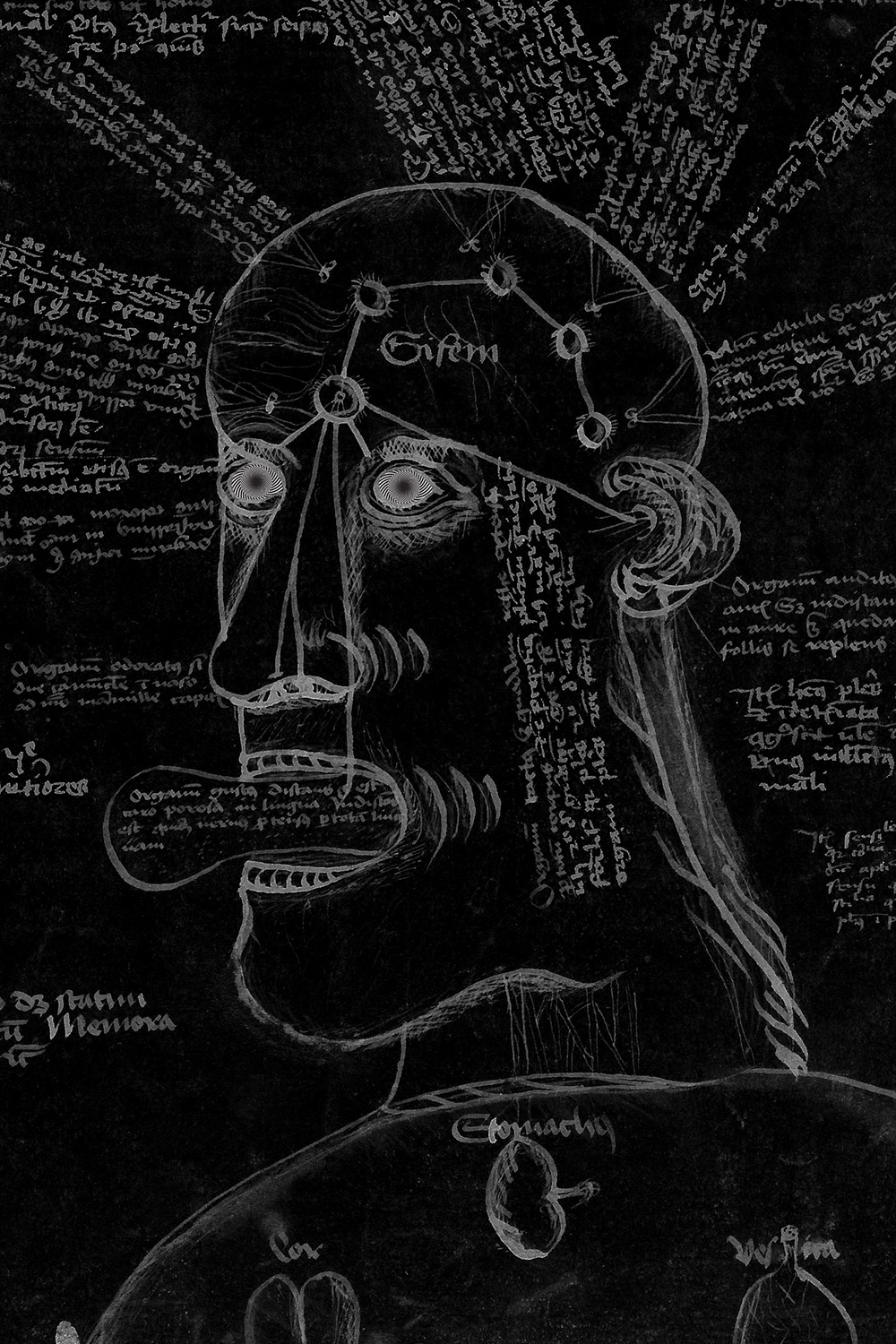 Matthias Sperling
Matthias Sperling is a choreographer and performer living and working in London, UK. His works include performances in theatre, gallery and museum contexts, video works, and exchanges that take place in public spaces and online. His work has been presented at Sadler's Wells, Tate Modern, Tate Britain, Southbank Centre, Royal Opera House, Wellcome Collection, Dance Umbrella, Nottdance and Springdance (NL), among others. He is a frequent collaborator with Siobhan Davies, together with whom he has created and presented works at galleries including the Barbican, ICA, Whitechapel, Hayward, Tramway and Turner Contemporary. He has created an adaptation of a solo choreographic score by Deborah Hay, which he co-commissioned through Hay's Solo Performance Commissioning Project 2012. He has collaborated with visual artists including Pablo Bronstein, Carlos Motta and Hetain Patel, and composers including Scanner and George Benjamin. He has taught extensively, both in the UK and internationally.
Born in Toronto in 1974, he studied with the Canadian Contemporary Dance Theatre (1984-1993) and went on to study philosophy at university in Canada before coming to the UK to complete his dance studies with Transitions Dance Company at Laban (1997-1998). He danced with UK companies including Wayne McGregor's Random Dance (2001-2006) and Matthew Bourne's Adventures In Motion Pictures (1999-2000), before pursuing his own choreographic work. He was an Associate Artist with Dance4 (2007-2015) and is the winner of a Bonnie Bird New Choreography Award (2008).